We are in the process of selling our Mobile Video Game Theater and are no longer taking future bookings. Stay tuned as we continue to build on our Mirror Photo Booth service for all of your special events.
The Sky's The Limit Mobile Gaming mobile video game theater provides the ultimate no stress – no mess birthday party experience! We will make your next birthday party special, whether for a kid, or for a kid at heart.
Your birthday boy or girl will be thrilled beyond compare when our limousine styled video game theater rolls up to your curb or driveway! Inside our Mobile Game Theater, we provide comfortable stadium seating for up to 30. With our high tech video and audio, up to 39 kids can play games simultaneously on our eight game stations. Our mobile game theater is climate controlled, so we're ready to party year round!
View our Mobile Game Theater Photo & Video Gallery here!
---
Our Mobile Video Game Theater features:
Limousine Style Interior
Our Game Theater has a luxurious limo-style interior with comfortable Stadium-Style Seating.
Virtual Reality Gaming Station!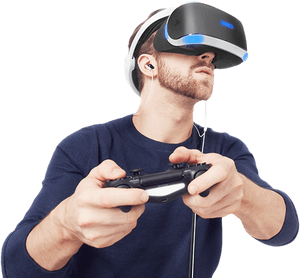 We are proud and excited to offer this amazing technology! Don't just play the game…play in the game! Discover a new world of unexpected gaming and entertainment experiences! Redefine your expectations of immersion in gaming with moments so intense your intuition takes over. Step into incredible virtual worlds and experience entertainment in new and extraordinary ways.
Climate Controlled Environment
Regardless of the weather outside, the temperature inside will provide year round comfort! The Sky's The Limit Mobile Gaming Video Game Theater is fully air conditioned for those hot summer days and heated for chilly times.
Laser and Under Glow Light
Our laser lights change colors throughout the gaming experience. Plus, there is under glow lighting with changing colors outside our Game Theater for an exciting nighttime display. Kids literally refer to our light show as "Awesome!"
Eight Huge High Definition TV Screens
We have 5 high-definition screens inside our unit and two more outside so players can enjoy dancing and sports games like Just Dance 2019 and 1-2 Switch, plus an 8th TV at our inside Virtual Reality Station that lets you see what the player is experiencing through the VR headset!
Latest Games Systems
We have the best Gaming Consoles from Xbox One S, PlayStation 4, Nintendo Switch, Wii U, and even a mini-Nintendo for a nostalgic trip back in time!
Our Game Truck Supports Up To 39 Players at once!
For a full blown multi-player experience, our game theater has 6 gaming stations on the inside that support up to 29 players with space available for additional friends to watch the fun on our stadium seating. In addition, when weather permits, there are 2 more gaming stations on the outside that will support up to 10 additional players.
HUGE Game Library
We have one of the largest ever-expanding video game libraries available. With the most popular video games, and more on their way, gamers will have no problem finding the latest and best games to keep them entertained for hours!
Surround Sound Audio System
With powerful sound bars under every screen for an immersive experience, our audio system surrounds the players with rich sound.
Satellite TV for Sporting Events (add-on option for some parties)
NFL, NCAA, NBA, UFC, NASCAR, FIFA, NHL, etc.
It's a Tailgate Party on wheels!
Fully Self Powered
Our Game Theater has its own ultra-quiet generator to run all our systems. There's no need to plug in to electricity at your house.
---
Pricing:
Click here for Birthday/Family/Private Party Pricing.
Click here for Corporate/Promotional Pricing.
Click here for School, Church, Civic and Fundraiser (Non-Profit Group) Pricing
Click here for Tailgate Party Pricing